CLICK HERE to see a presentation about our great Tech Center!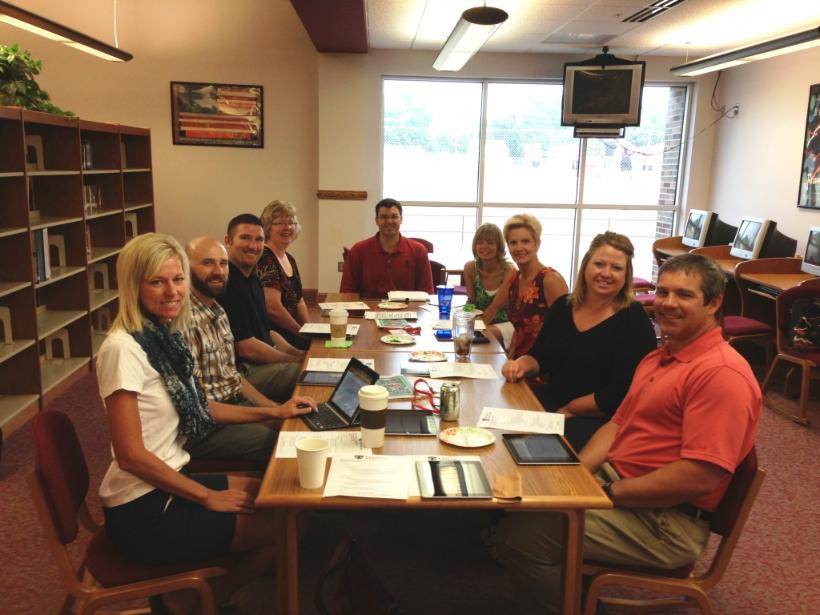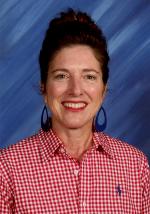 Director
Jana Lindley carries out the duties of the Wamego Technology Center and Online Learning Lab. A former middle school and high school English / speech teacher with a background in non-profit work, she is passionate about education and enjoys utilizing and sharing technology! Email Jana.
Board of Directors

The Wamego Technology Center was developed with oversight from of a Board of Directors who volunteered their time to help mold the program. The Board met monthly and then quarterly at 7:00 am to assist in developing the mission of the Tech Center. Pictured above are Mary Lonker, Wes Janzen, Lance White, Anitta Staats, Matt Bulk, Robin Butler, Denise O'Dea, Lisa Ward, and Tim Winter. At their August 2014 meeting the Board voted to dissolve since the Tech Center is now running successfully under the guidance of USD 320.
Mission Statement
The Wamego Technology Center is a dynamic and ever-expanding resource for education providing technology assistance for all ages.
Founding

The Wamego Technology Center was made possible through a tax credit grant given by the state of Kansas. The idea behind the center is to provide the community of Wamego with access to technology while providing an opportunity for the students of Wamego High School to serve the community by teaching community members how to use the technology. With the purchase of iPads and MacBook laptops, students can show community members how technology can enhance their lives.
Services
The Wamego Technology Center is available to all people living in and around the Wamego area. Community members are welcomed to use the technology equipment such as iPads, laptops and desktops. Courses are held on a variety of topics. The facility is available for workshop or meeting space, utilizing the iPads or PC computers as well as the projection screen. Additionally, an Online Learning Lab is available for anyone wishing to complete his/her high school degree through a virtual classroom.